Part 3
See also: Part 1 for Display and Design, and Part 2 for Camera, Part 3 for Software and Features.
Performance and Battery
+++++ Samsung's Exynos 7420 is a 14nm octa-core SoC. What regular consumers may care about is the number of cores. Techies however should notice that there isn't a single mention of Qualcomm Snapdragon in sight. The fact that it's a 14nm SoC – smallest fabrication yet for a smartphone – should be enough to excite as the possibilities of unprecedented low power usage is no doubt on their minds. Further helping keep that battery going is the octa-core's big.Little configuration where a set of low power cores are used until a higher load comes along to make use of the faster more powerful cores. The end result is a processor that make things go fast and keeps the power draw in check. Fascinating stuff.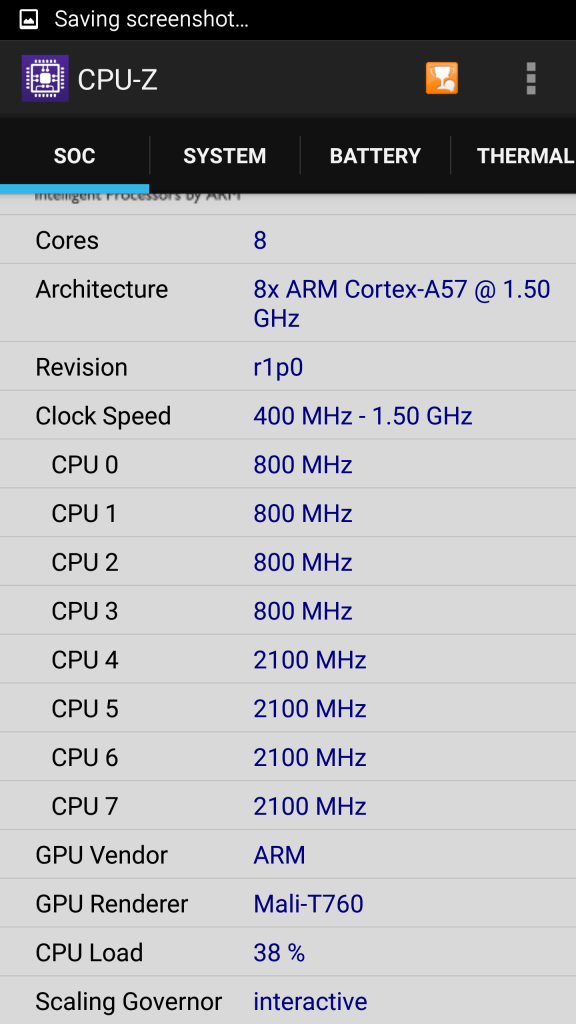 ++++ Snappy and responsive is the general impression you will get when using the S6. Even with a QuadHD resolution, you'll not see a single stutter or lag. It would seem the GPU itself is more than adequate to handle the load.
++++ Surely the monster performance is all thanks to, in no small part, the fast performing internal storage. To prove this, take a look at these Androbench results below.
+ The S6 Edge is an all-day phone. You'd think otherwise due to the rather small 2600 mAh. On average it lasted up to 14 hours of normal, non-gaming usage with around 20-30% to spare. It's nothing groundbreaking but it's the perfect balance between portability and battery life, especially for a flaghship phone.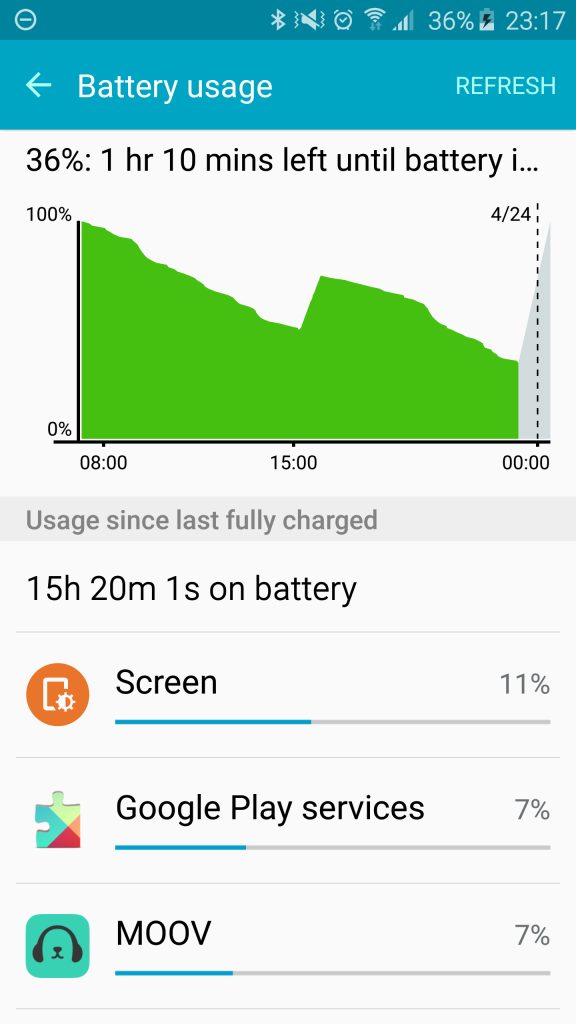 Bonus
Durability – completely by accident, our S6 Edge was dropped several times from waist height and here's what happened.
Severe slowdown – sadly for all its speed, the S6 can really slowdown, so much so it becomes a huge contrast. During our testing, on one occasion, one day was what it took for the slowdown to rear its ugly head. The UI generally becomes less responsive, sticky even. Camera quick launch takes seconds. The problem isn't something a reboot can't fix but it's clear that there's something wrong with the system. Fortunately these issues typically can be fixed by a simple software update. And the advantage of owning a flagship device is that you'll be sure widespread issues will be fixed very promptly.